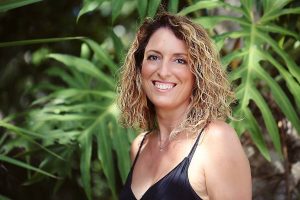 Hola! My name is Doranna De Bortoli, Italian born, but I have adopted colorful Mexico as my home.
Totally in love with my profession but also very passionate about mountain hiking, skiing and also scuba diving. One day the sea began to "call me" more and more, so I decided to start a new adventure .. I always thought … "With my job I can go around the world, so be it!
At 28 I decided to move to Sharm El Sheikh, on the Red Sea, Egypt. After 3 years of experiences between catwalks in Cairo and as a stylist in different weddings of people from Saudi Arabia (and diving a lot in free time – lol), I felt that it was time to have a new experience and I moved to Mexico, choosing the beautiful Playa del Carmen in the heart of Riviera Maya, where I have lived since 2003.
I started from zero, little by little, with a lot of passion, dedication and patience, believing in my possibilities and my gifts and today I run a successful company and I have the privilegie to work with a passionate and warm team of senior professionals. always ready to beautify brides and bridal parties, because we love what we do.
I believe that being a stylist is a gift; to empathize with the people, to assist them  in their change of look is a great responsibility and a tremendous joy at the same time.
This passion has led me to become a specialist in wedding hair and makeup for destination weddings here in the Riviera Maya, making 27 years of international experience overall.
I love to attend all brides personally. Putting in my personal touch is very important to me and  I pride myself with  my punctuality, commitment and complete satisfaction at every appointment. It's incredible how life brings me  brides with such a warm and friendly personality, which reflects exactly how I am; and I feel blessed to make these connections. This is  what transforms a  potentially stressful day into one of peace, harmony and excitement, a joyous time that will always be remembered by all of us.
What do I do in my free time? I love going to wait for the sunrises in the ocean from my paddle board, pilates, yoga, meditation, go to dinner with friends, drink good wine. I love animals and nature. Traveling and discovering new places and especially … living, loving, laughing 🙂