I am so excited about this last part of our series. This is my passion and I hope you can feel it through this last part on hairstyles for 2020! I live and breathe for my job and love to transform what may have been a big day into a whimsical one! I love to add my magic to the day with a special touch to the bride, bridesmaids, and other guests part of the wedding party. Every event is special and I take a little more joy into my heart with every wedding. I am joyous for this upcoming year!
This upcoming year is going to be full of elegance but relaxed elegance. Hair tends to be a bit more versatile for the bride since it is her day and she can choose the way she wants to look and feel. Fashion dictates the dress and makeup but most hairstyles can go for each upcoming year.
The biggest hair trend for 2020 is a relaxed and natural flow. This can be achieved with an updo or with a down do. Mostly, the hair will not be super formal and styled with lots of products. When having a ceremony in a beachy environment like the Riviera Maya or Playa del Carmen, some products will be needed but it is important to know how much to establish a natural look without non-movement. The type of product is also important. This only comes to well-studied and experienced master stylists who have been in the tropical climate for much time.
Let's begin….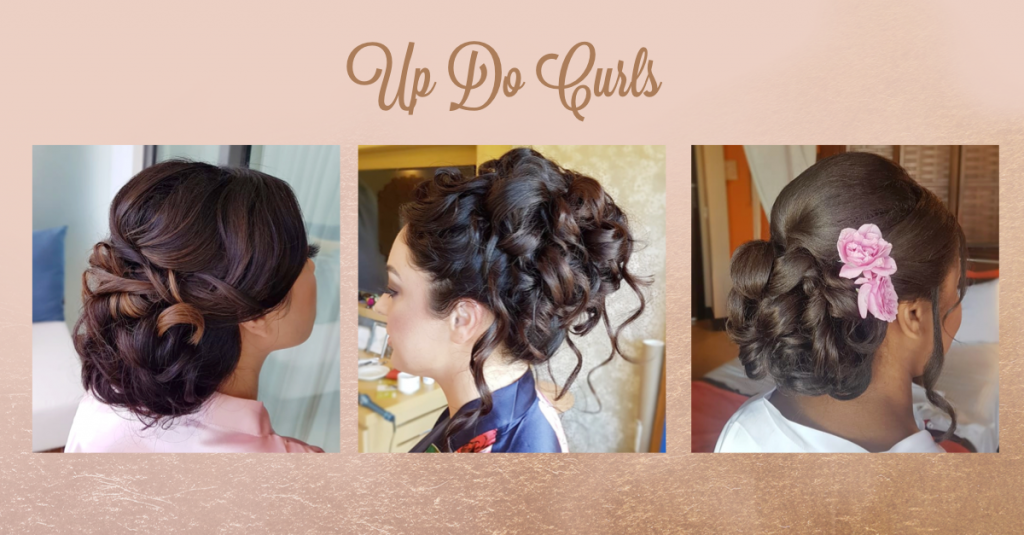 Curls and waves always make a girl feel more feminine! This is a great style for breezier days. Most brides have an idea of what they want on their wedding day, but remember that the weather can dictate what is best for you. Outdoor destination weddings on the beach, such as in Cancun, can be beautiful but unpredictable so it is a good idea to be flexible on your big day. Updo curls are a great way to look elegant but also have your hair styled in a way that won´t cover your face for photos on "more than breezy" days. (Wink!) Many brides select this style to have a neck free from hair in the tropical environment of destination weddings in Tulum or Akumal.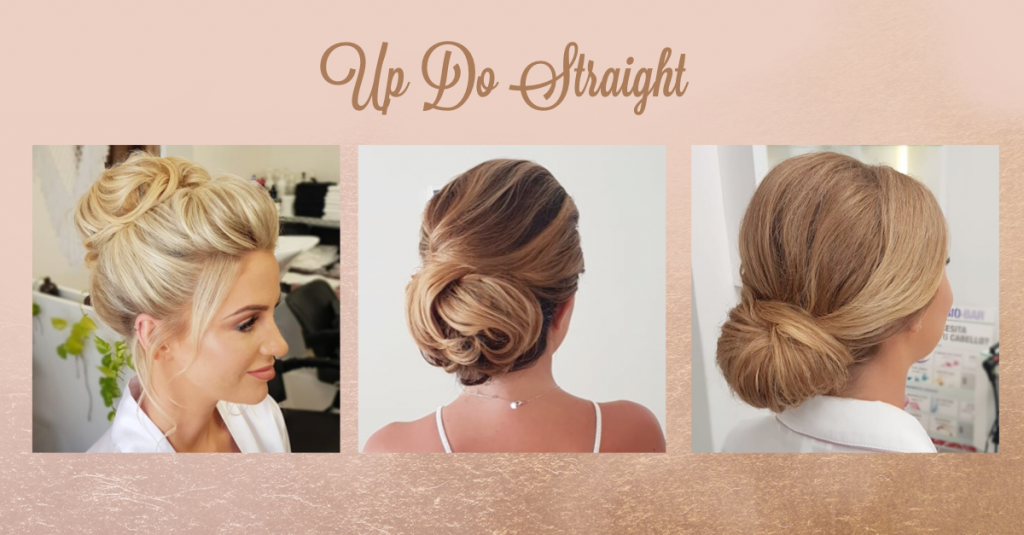 This is the straight hair's answer to the updo. If you have sleek, non-curly hair, this is the answer for you. This is a clean and fresh look where I will work with a product that will keep hair in place without making it look stiff. You can do it super clean by up doing all of the strands or by leaving a few tendrils hanging to give it some movement in the natural sea breeze. It's up to you!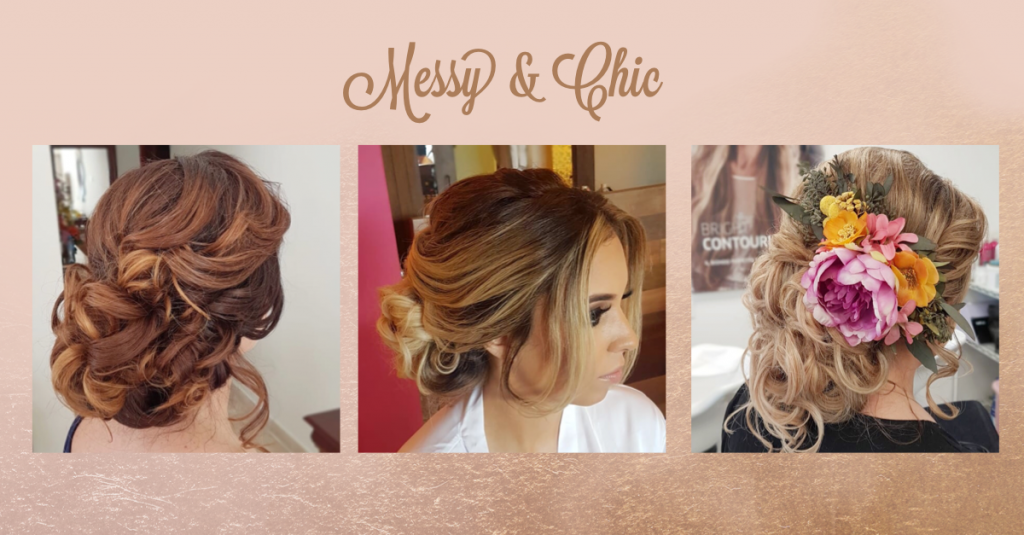 These are a little more beachy and looser. If you want a more laid back feel and look this is perfect! It is classy but free and sassy at the same time. The styles are not pulled back so tight and can have pieces that flow if you please.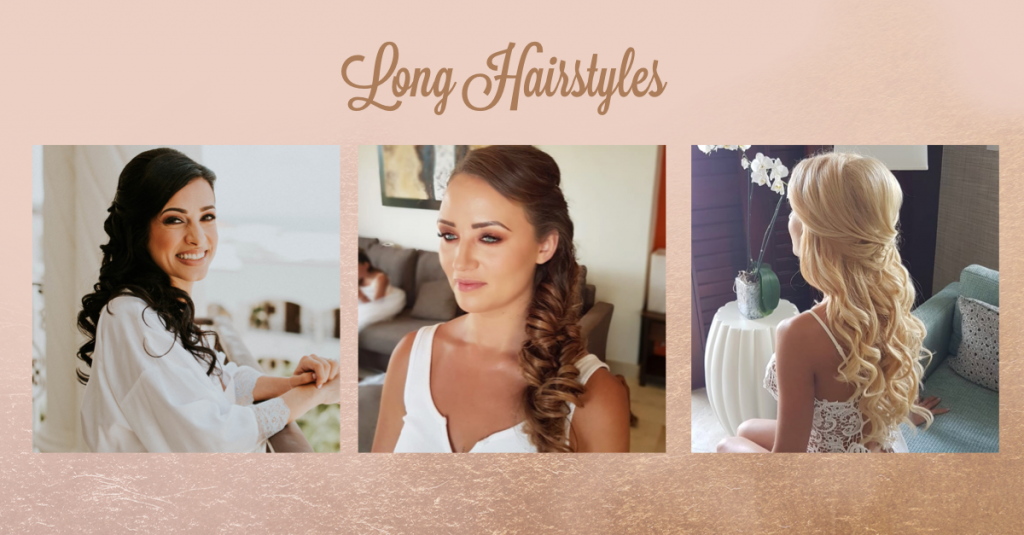 So if you have those sexy long locks, this is the way to rock them! I just have a few suggestions. If you are having a day wedding on the beach, I would recommend a partial updo on the sides. During the day there is a salty breeze plus humidity plus sweat and if your sides are down the strands could get matted to your face and this is not magical at all! You can still have your hair cascading down your back with the sides pulled back which will actually accent your facial features. Just remember, down and long will be hotter here in the tropical climate with this style. Another important tip I have for you is the use of clip-in extensions. These will allow you to have extra volume in a humid environment while also helping your natural hair hold the style, such as waves or curls. (Be sure if you would like to do this, that you order your extensions to match your hair in time to bring them with you for your trial or wedding.)
If your wedding is inside, day or night, you can go full-on down and long. Evening weddings or indoor ones are cooler and you will be more comfortable with this style. Being inside also protects you from the salty breezes which tend to frizz the hair and blow it around.
BRIDAL PARTY, MUMS & FLOWER GIRLS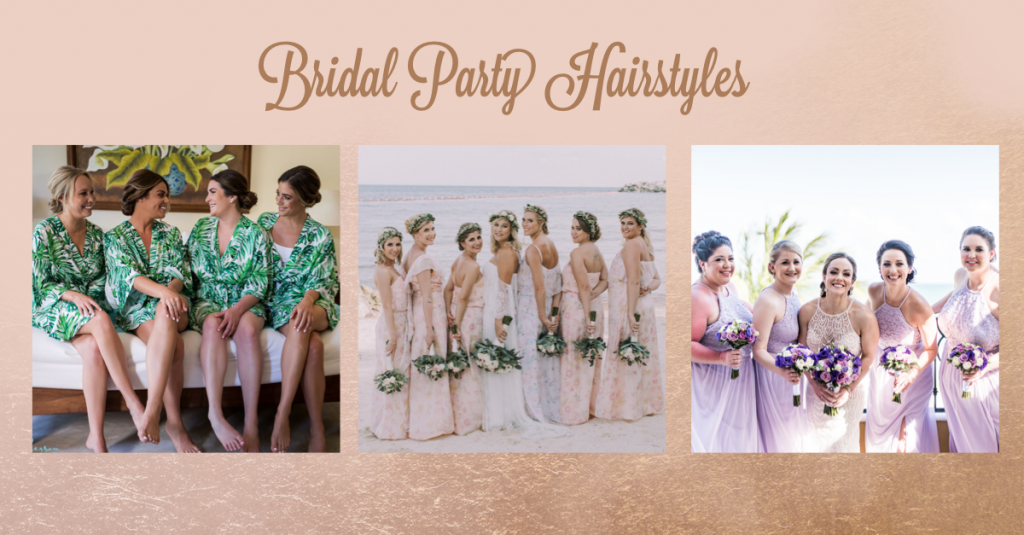 You can't have all the fun as the bride! Share it with your girls and mums and those precious flower girls! I need to make a note here: No matter how many are in your party, I WILL BE THE ONE ATTENDING YOU, the bride! If your party is 5 or more, I will need to bring in some of my team but I will always be the one who attends the bride. This will never change. This is very important to me that the bride is never surprised on her day with a change of master stylist.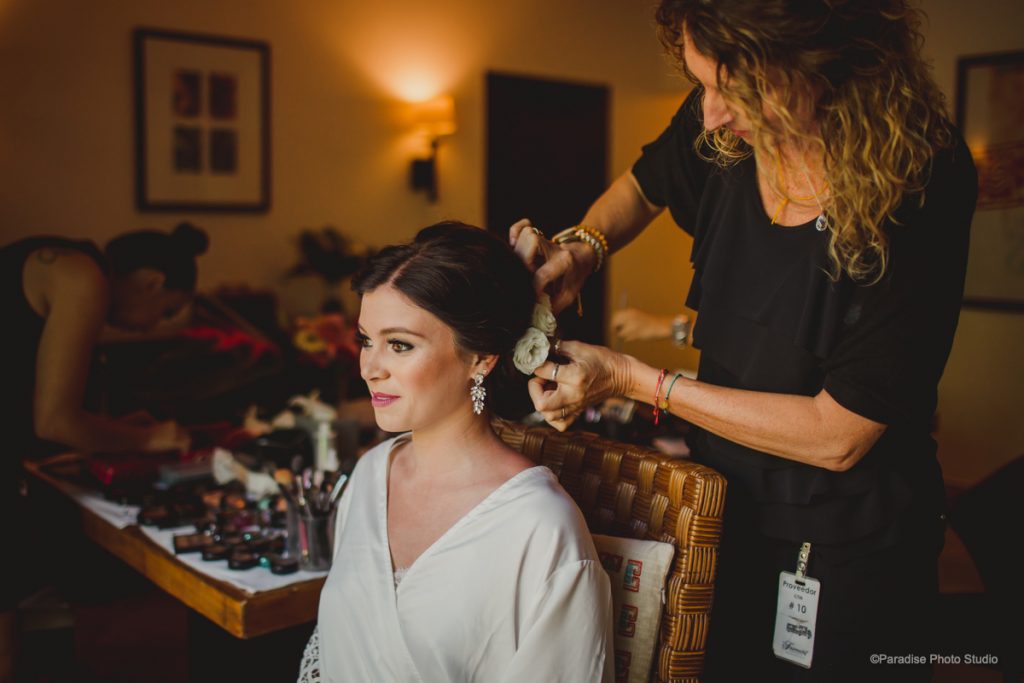 Now that that is cleared up! The girls need to have a fun pampering time and the joy of looking fantastic and glowing on your day! If it is a smaller party, then I will attend all of the girls and mums. If the party is larger, then I bring my master stylist team members. No matter what, I pride myself on everyone looking their very best on this very important day!
Remember, too, ladies that you can change your styles. If you have a beach wedding and have an indoor reception it is a wonderful and fun idea to go from an updo to long and flowy or the reverse. I can stay with you for touchups or for a full change. That is what I am here for!
I cannot wait to work with you and your ladies´ hairstyles for your special day for your Riviera Maya wedding!
Doranna & Team