The makeup trends for 2017 range from minimal to romantic to bold to daring. Any personality a bride has will be able to find a look they will feel comfortable walking down the aisle with on their big day for their Cancun wedding.
Fresh Pink, the Minimalist Glow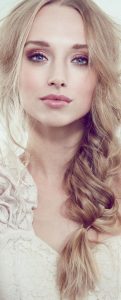 From lipstick to cheeks to shadow, a soft, neutral pink can be harmonizing to every bride. Pinks can come with cool or warm undertones to compliment your look. We all can sport pink as it is a part of our anastrazolos healthy glow! Use this look with a dewy or matte finish. When we are happy or embarrassed blood flows the surface of our skin giving away our innermost essence which can be very romantic, innocent, or downright sexy! Now you can control that on your wedding day with makeup! Rock that monochromatic look for your big day on the beaches of Playa del Carmen!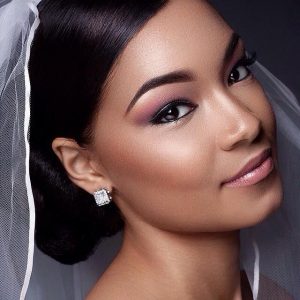 Smokey Eyes, Get Dramatic

Contouring around the eyes with a gray, blue, burgundy color will give you a smokey eye. This look enhances your eyes and makes them pop. The key to this is a matte finish to your face and neutral cheeks and lips. For a full on dramatic look you can use a strong lip but we feel that is too strong for a bride but could be perfect for a reception look at night.
Pearlized Eyes, Iridescent Skin, Get the Glow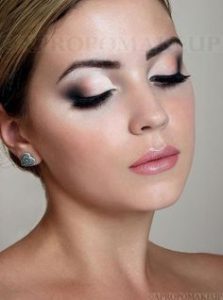 Glowing skin, lightly flushed cheeks and fresh-bitten lips dominate the look of innocence. Being demure and youthful looking is a great way to walk down the aisle. What bride doesn't want to look innocent on her wedding day? (At least until the honeymoon! 😉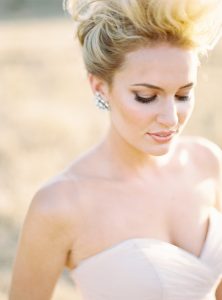 Bold brows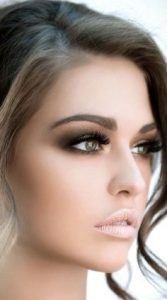 Made famous by the likes Audrey Hepburn, Elizabeth Taylor and Brooke Shields, this look works well if you HAVE bold brows. If you have thin brows do NOT try to recreate this look! However, if you have bold brows, start growing those babies now! Let them fill in for your big day and celebrate the natural frames to your face! This look goes best with glossy lips and a natural theme. Consider matte brown for your eye shadow and liner.
False Eyelashes, Bedroom Eyes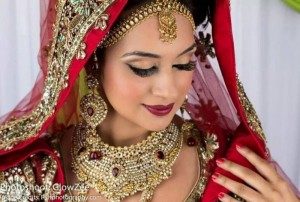 False Eyelashes are a great way to make you look glamorous. Keep the rest of your makeup natural to make your eyes the center of attention.
False eyelashes are included with my makeup services.
Here are some tips to remember for your big day:
Tip: The key is to having great skin the day of your wedding is to make sure your skin is clean, exfoliated and well moisturized the weeks leading up to the ceremony. Baking soda is a cheap and natural way to exfoliate your skin, easily done in the shower. Great skin is the result of eating well and great skin care over time. My team and I will take care of any flaws on the day with airbrush, or traditional makeup. You will feel like a flawless porcelain doll when we finish!
Tip: Prepare lips with a sugar scrub to remove any dead skin once a week in the weeks leading up to your big day. If you want a plumping effect, you can mix a (and just one!) drop of cinnamon oil into your nightly lip balm and daily lip gloss. Not advised for sensitive skin.
I cannot wait to work with you and your ladies´makeup for your special day for your Riviera Maya wedding! Be sure to ask for custom packages that include hair and makeup services for 4 or more in your bridal group!
-Doranna De Bortoli & Team